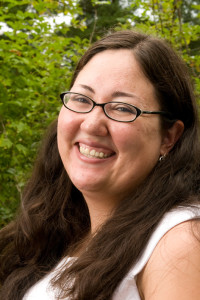 Having attended counseling sessions myself, I know how difficult it can be to share your story with a complete stranger. I hope this page will help you gain a better idea of who I am as a counselor and how we might work together.
I didn't always know I wanted to be a counselor, but I have always enjoyed learning about people and listening to their stories. Because I love reading and language, I studied literature and earned a BA in English from the University of California, Berkeley. As an English major I had the opportunity to read stories from different time periods. I also learned the value of language, and how the words we choose can change our story. As a multiracial woman I have always been interested in different cultures. In college I focused on multicultural literature, and reading the stories of individuals whose voices aren't always heard in our culture.
As I learned to value the role of stories, I realized I could make a difference by helping real people tell their stories. So I decided to go back to school to become a counselor. I attended Portland State University and have a Master's of Science in Counseling. At PSU I studied a variety of counseling theories. I also discovered my theme song as a counselor – Aretha Franklin's "R-E-S-P-E-C-T," because respect is the foundation for all of my interactions with clients.
I am skilled at noticing the themes in your personal story, and can help you recognize the unhealthy patterns that you want to change. While I respect the power of language, I also know that many of us spend too much time in our heads trying to think ourselves out of our feelings. Because of this, I often use mindfulness exercises to help you stay connected to your body. We may also use creative exercises, such as collage or journaling, to further explore the themes and symbols in your life's story.
Your story is made up of your beliefs, and spirituality can be an important part of the healing process. I am most familiar with earth based spiritual traditions, but encourage you to work within your own belief system. I also recognize that you can be spiritual without being religious.
In case you're wondering about my credentials, I am a Nationally Certified Counselor (NCC) and a Registered Intern with the OR Board of Licensed Professional Counselors and Therapists. I am under the supervision of Tara Sanderson, PsyD, MBA. If you have any questions regarding my training or experience, feel free to contact me at (971) 295-1547 or camillekeithcounseling@gmail.com.
I look forward to hearing your story and helping you find your voice.